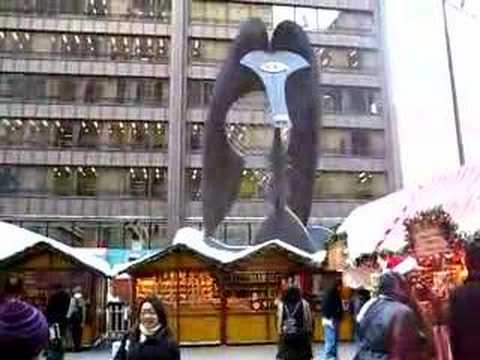 Now that our girls are at an easier age to get out and enjoy our fine city, we have made "staycations" a staple of our annual travel budget. The holidays are a great time to get out and see Chicago. One of the highlights is the Christkindlmarket located at the Daley Plaza.
It takes on a German theme with over 25 vendors selling German and European crafts, gifts, German food and a spiced wine (glühwein). Many of the vendors are native Germans.
It's a terrific way to spend an evening during the holiday season. It opens on November 23 and wraps up on Christmas Eve.
Here are some websites with more information:
http://www.christkindlmarket.com/